Rector
---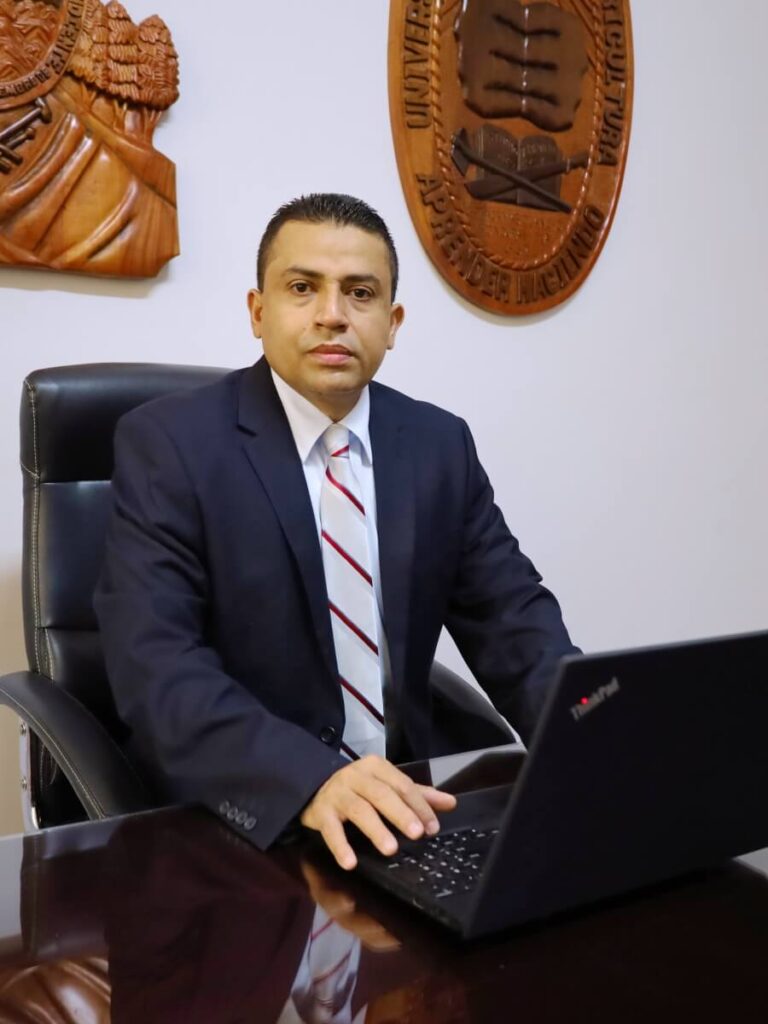 Message from Dr. Wilmer Reyes
On behalf of our university community, I would like to welcome you to this portal and to this extraordinary institution.
At UNAG, we are focused on providing a holistic, transformative experience for all of our students and our community at large. Through a careful and intentional combination of inclusion, academic excellence, innovation, and social impact, a strong emphasis on principles and values, and a solid philosophy of study, work, and discipline, UNAG develops the leaders of the 21st century.
We know that today's world is complex and globalized, and that success requires precise and up-to-date skills, dedication, effort and persistence. Our commitment is to form global citizens and to offer an education of international standards that allows all our students to succeed in whatever professional path they choose to follow.
Whether you are a prospective student, a partner, or a visitor, through our education, research and university-society linkages, UNAG has a unique learning or collaborative experience in store for you. We are privileged to have a highly committed, multidisciplinary and international faculty, administrative and support staff who are ready and eager to help you. This unique synergy of community, combined with wonderful campuses at all of our locations, and our ongoing commitment to continuous improvement in infrastructure, services, technology and pedagogy, equips our students with the competencies, principles and attitudes required to successfully face and contribute to meeting the challenges of today's world.
If you are a young person with a professional dream of success, you like to solve complex problems, and create new things, we want to hear from you. UNAG is your destination!
If you are an institution, company, or organization looking for productive partnerships, UNAG is your destination!
If you are an alumnus, a potential collaborator in teaching, research or university linkage, UNAG is eager to hear from you.
Become part of our community now, and you will be UNAG forever!
Dr. Wilmer Misael Reyes
Rector 2020 - 2023
Dr. Reyes is an Agricultural Engineer graduated from the National School of Agriculture. He holds a Master's degree in Integrated Watershed Management from the Tropical Agricultural Research and Higher Education Center, Costa Rica, and a PhD in Hydrology and Climate Change from North Carolina State University, USA.
Career path
Dr. Reyes has nearly 20 years of professional experience at the Higher Education level. In this trajectory he has served in various positions of Academic Management, including Career Coordination, Department Heads and Academic Directions.
Dr. Reyes has distinguished himself extensively in his professional life; he has received a number of professional recognitions for his work in teaching, research and university-society linkages, and has been a fellow of highly reputable global programs, including Fullbright, Global Change Fellowship (DOI) and WWF/EFN.
Dr. Reyes' long career also includes a large number of professional presentations, both national and international, and publications in technical formats, book chapters, and research in high impact journals. He is an active member of editorial committees, and is an ad-honorem reviewer for several international journals and conferences. He also has an extensive record in research and development project management. Dr. Reyes knows UNAG in depth, and has a broad knowledge of national higher education, the reality of the agricultural and environmental sector in Honduras, and global trends in these areas.