Admission process II period 2022
---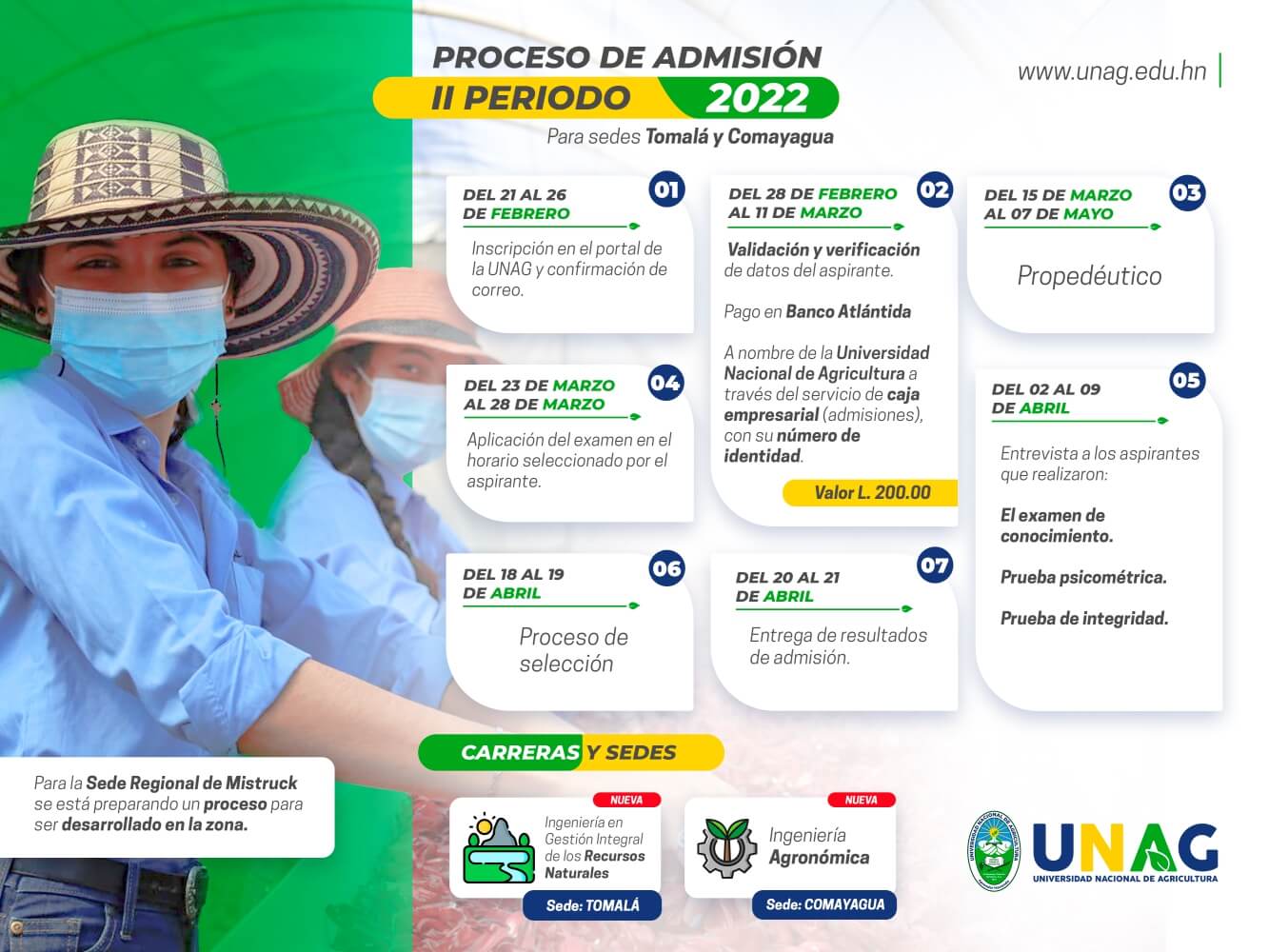 FEBRUARY 21-26
Registration on the UNAG website and mail confirmation.
FROM FEBRUARY 28th TO MARCH 11th
Validation and verification of applicant's data.
Payment in Banco Atlantida on behalf of the National University of Agriculture through the corporate cashier service (admissions), with your ID number (Value Lps. 200.00).
FROM MARCH 15 TO MAY 07
Propedéutico.
FROM MARCH 23rd TO 28th
Application of the exam in the schedule selected by the applicant.
FROM APRIL 02 TO 09
Interview of applicants who took the knowledge test.
Psychometric test.
Integrity test.
APRIL 18-19
Selection process.
APRIL 20 - 21
Delivery of admission results.