Second admission process through UNAG 2023
August 24, 2022
---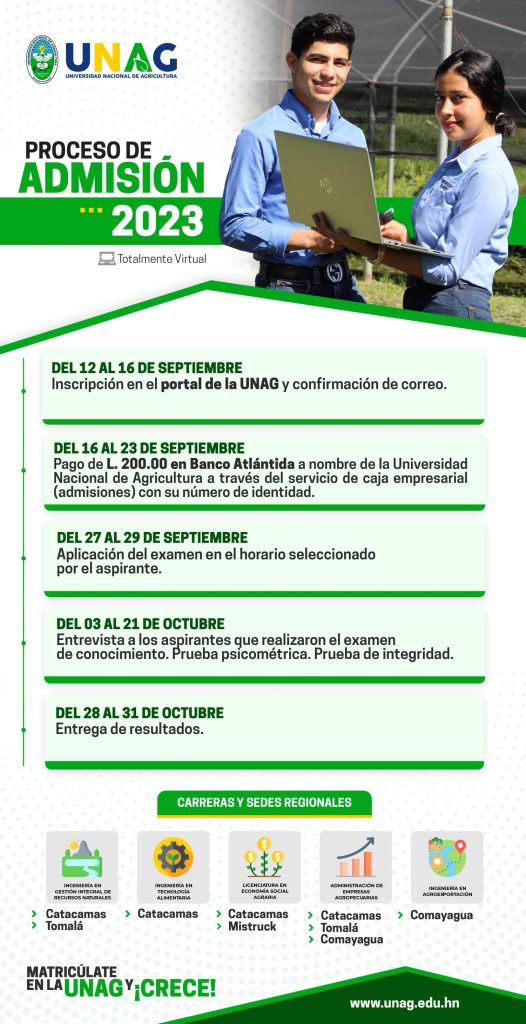 FROM SEPTEMBER 12th TO 16th
Registration in the UNAG portal and mail confirmation.
FROM SEPTEMBER 16 TO 23
Payment of L200.00 in Banco Atlantida. In the name of the Universidad Nacional de Agricultura through the Caja Empresarial service (admissions), with your ID number.
FROM SEPTEMBER 27th TO SEPTEMBER 29th
Application of the exam in the schedule selected by the applicant.
FROM 03 TO 21 OCTOBER
Interview of applicants who took the knowledge test.
Psychometric test.
Integrity test.
OCTOBER 28 - 31
Delivery of results.